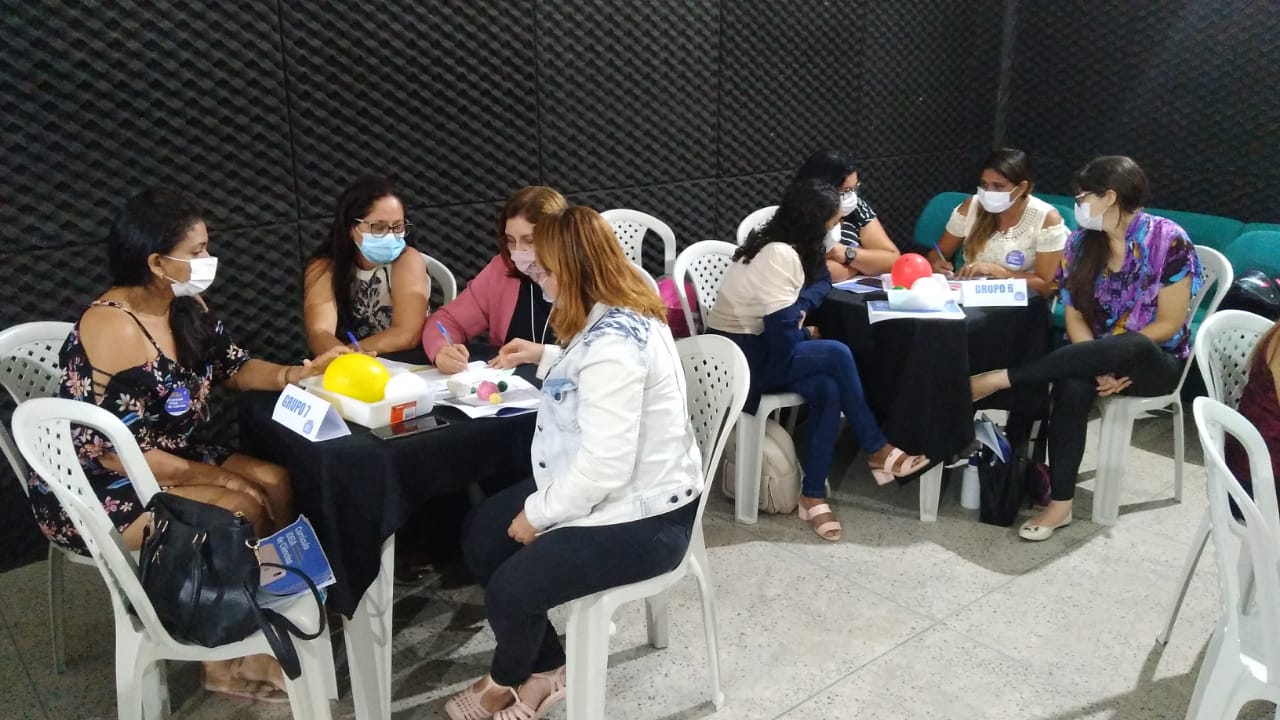 The Department of Education Sobral (SME) held this Monday (18/04) the first workshop on the implementation of the IDEA (Invention, Discovery, Investigation and Learning) Scientific Curriculum for the first years of elementary school. The event took place at the Distance Learning Center with the participation of the teachers of the 1st class of the elementary school.
"It is a joy to be able to share all this work with you. I thank the municipal management, on behalf of our mayor, Ivo Gomes, and the secretary of education, Herbert Lima. Developing the science curriculum has been a challenge and we are very happy to be holding this seminar now. " said PMI Elementary Education I coordinator Edna Lima.
This was the first practical experience laboratory with science teachers from the early years of Elementary School (from 1st to 5th year). In the upcoming workshops, teachers will experience teaching sequences of the curricular axis, which will be implemented in the Sobral municipal public education network by the end of the year.
The workshop was held by the educators of the Permanent Training School for Teaching and Educational Management (Esfapege), in collaboration with the team of partners in the construction of the curriculum and with the laboratory teachers, who work in the workshops already implemented in the schools municipalities of Sobral.
"Today the feeling is one of happiness, as we are implementing a document that has been built over five years, with the participation of numerous collaborators. My thanks to everyone "commented Esfapege CEO Amaury Gomes.
On April 25th, 2nd year teachers participate in the workshop. In May the teachers of the 3rd, 4th and 5th year of the Elementary School will be covered with workshops.
The development of the IDEIA (Invention, Discovery, Investigation and Learning) Scientific Curriculum began in 2017, in collaboration with a group of researchers led by Professor Paulo Blikstein, of Columbia University, and with the participation of professors from the municipal public network of Sobral and of Espafege trainers, as well as support from the Lemann Foundation and the Federal University of Ceará.